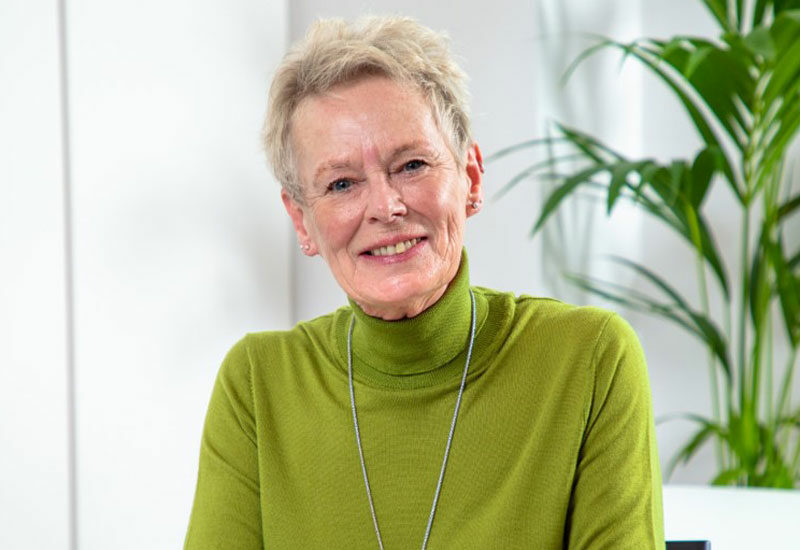 This year, we are celebrating our centenary year – it's a landmark moment for the firm and so we are taking a moment to reflect on where we started and how far we have come. We therefore thought there was no one better to speak to than our Bristol Office Coordinator, Carrie Northam, who will have been with Hartnell Taylor Cook for 44 years this Summer. We recently sat down with her to explore her experiences with the firm, past and present, revealing the secret of why she is still around after all these years.
Tell us about how you joined the firm
Having completed an OND (Ordinary National Diploma) in Business Studies and Management along with a two year Private Secretarial Diploma, I started my secretarial journey happy to be a temp until I found the role I liked. During this time, I worked for several companies covering different disciplines until on 7th August 1978 I was asked to work at Hartnell Taylor Cook as a temporary secretary in the Rating Department. After just one week at HTC they asked if I would like to stay on permanently and it wasn't long until I had transformed the company's efficiency by encouraging the replacement of manual typewriters with electric. I was able to create real change within my first few months and so I knew I had a long-term home at the company.
What were your first impressions of HTC?
Straight away I was struck by how lovely the people were. After not long at the company, I was promoted to Personal Assistant to St John Hartnell, the then Senior Partner, and worked with him for many happy years. Every afternoon when he was in the Bristol office he would make me a cup of tea in a bone china cup and bring it to my desk – whether that was because my tea making back then was awful I don't know – but, of course, I can't think of many firms where this would happen! It was, and still is, such a lovely, collegiate place to work.
What was the company like back in the 70s and 80s?
Ultimately, it was much smaller and we had a residential property divison. When I joined, for example, there wasn't a London office, the firm's commercial arm focused on the industrial and retail sectors and the property management team had six people at most. Now, this team has around 30 people, we have an office in London and Bristol and cover several different commercial property sectors, markets and specialist service lines. In addition, in the 80s, we sold the residential arm of the business to the national property company Halifax to focus on our commercial real estate expertise – a major transformation that the firm executed smoothly and since then it has continued to evolve with grace. In just 40 or so years, HTC has grown significantly, expanding its expertise, geographical reach and team. But most importantly it has retained the collabortive culture that I loved when I first arrived in the late 70s.
Do you have any particularly memorable moments?
There have been so many lovely moments over the years, it's tricky to pull out just one! I come into the office more than I really need to because I don't want to miss out on anything; and even returned to work after just six months of maternity leave for each of my children.
That said, our social events are always a treat, especially the Summer and Christmas ones as HTC doesn't hold back – one particular highlight was travelling to the London Eye as a firm, shortly after it had opened followed by a cruise on the Thames – but of course there are so many more that have been such fun.
What do you think attracts people to the company?
That's simple – we're friendly. Even though we are a sizeable firm, spanning two offices and several markets, everyone knows each other. The fact that people are returning to the office now Covid-19 restrictions allow is testament to this. We all want to see each other – particularly within our new Bristol office, as we all work from one floor and the atmosphere is buzzing with everyone doing their bit and pitching in. The cohesion at HTC really is special; a considerable amount of people have been at the firm for more than 20 years because we believe there is nowhere better in terms of culture and people. In fact, I remember teaching one of the current partners how to use a photocopier when he arrived as a graduate!
How has the firm changed since you joined?
The firm really has moved with the times. There is a flexible approach to work and everyone in the company is treated equally. What I love is that there is collaboration between all ages and I can even have a joke with the youngsters. Across a large company, HTC knows how to treat the individual and if Hartnell Taylor Cook was any different, I don't think I would have been here for 44 years.
Final question that we've got to ask – do you have a favourite partner?
Of course! But I couldn't possibly share who.