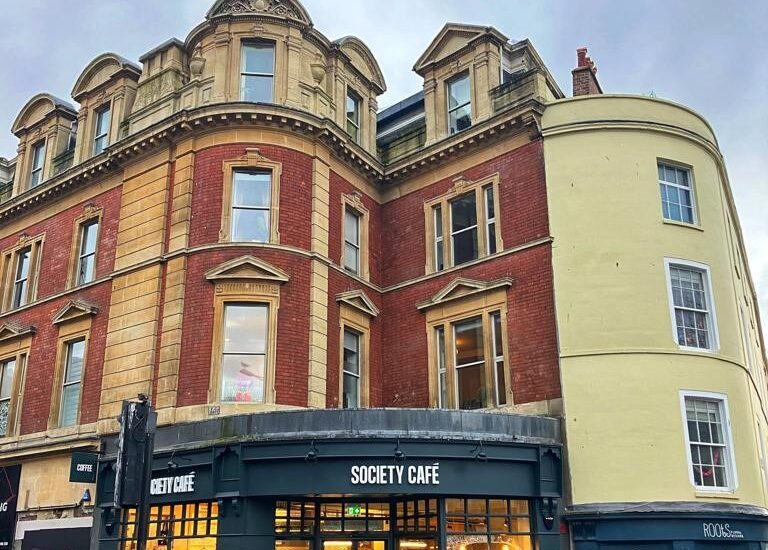 Hartnell Taylor Cook are pleased to be working jointly on the letting of the commercial elements of Alliance House in Bristol, an important central restaurant and leisure block.
Located in the heart of the Old City, Alliance House, Santander's former head office for the South West region, is being renovated by the Acorn Property Group into a new cultural hub that mixes prime residential spaces with improved café and restaurant units, with Hartnell Taylor Cook acting on all commercial elements.
Its renovation comes off the back of a number of recent schemes delivered by the Acorn Property Group and, after completion, the building will host 44 residential apartments in its upper levels and a mix of high-quality restaurants and cafes on the ground floor and basement.
Located on Baldwin Street, the building is perfectly positioned in Bristol's cultural hub; sitting just behind the city's craft beer epicentre on King Street, whilst also neighbouring the Harbourside and Bristol's largest concert venue (The Bristol Beacon).
At the forefront of the regeneration, is the recently opened Society Café, which has taken the former Santander branch as their second home in the city. Considered to be one of the best boutique cafes in the region, Society Café is only the first of what will soon be a number of exciting new restaurants making their home in the new development.
Following the news, James Woodard, Director at Hartnell Taylor Cook, said:
"It's excellent to be working on a building with such rich history. We are excited to be contributing to a commercial venture with such a fast-developing future and we are really looking forward to seeing the final product. However, considering Alliance House's position and Acorn's track record, we think it's safe to say it will be a massively improved proposition for the city."