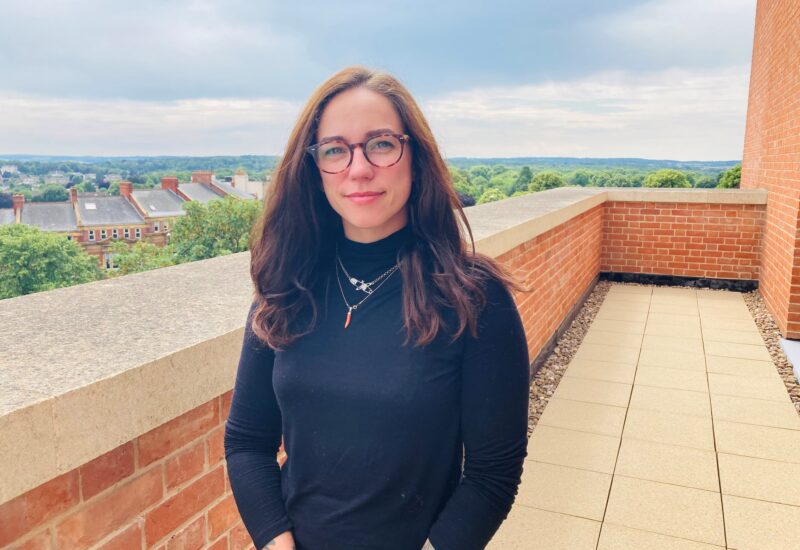 Our people are at the heart of our work and onboarding new talent and fresh ideas have kept Hartnell Taylor Cook moving forward for the past 100 years. So, we sat down with one of our newest recruits, Sarah Quinn, to hear about her first impressions of the firm and what she has learnt so far.
What led you to a career in property?
My degree was in fine art and my first job was in set design and print making – it hasn't been a traditional journey into the property sector – so I actually get this question a lot!
I fell into the property world really, having first realised that I might have an eye for surveying when I worked as an administrator for Workman. The promise of opportunity and a fast-paced environment drew me to Hartnell Taylor Cook… and it delivered. Within 3 months David North took me on as a trainee surveyor.
What was your first impression of the firm?
I arrived half way through the firm's office move, so it was welcoming, friendly and chaotic. What struck me most was how sociable everyone in the office was. After all of the lockdowns, it was so refreshing to be back in the office. Post-work drinks on the office balcony are definitely a perk!
Why did you choose Hartnell Taylor Cook?
The opportunity for progression was very attractive to me, and has certainly rung true in my experience. If you work hard and put in the hours it'll be noticed.
What do you like about the culture at the firm?
It's a fun place to work. Everything from Thirsty Thursdays, the delayed Christmas party, and our softball tournament against CBRE – which we won – there are already so many great memories. It's work hard, play hard, and the people I work with are an absolute delight.
What about the day to day work, do you have a favourite part?
My day to day is very varied and I'm never in one place for too long. I travel out on site inspections and manage a mixed use private client portfolio, which means dealing with lease events and tenant enquiries, and it provides a great problem solving aspect to my job. I love the challenge and the fact that with only 9 months under my belt, I was able to start my Master's in Real Estate Management.
What do you enjoy doing outside of the working week?
Outside of work, I enjoy winding down by going rock climbing and have developed a love of welding over the past few years too. For me, these activities really help me switch off after a busy day.
What would your advice be to someone starting in your position?
That's easy – always read the lease!