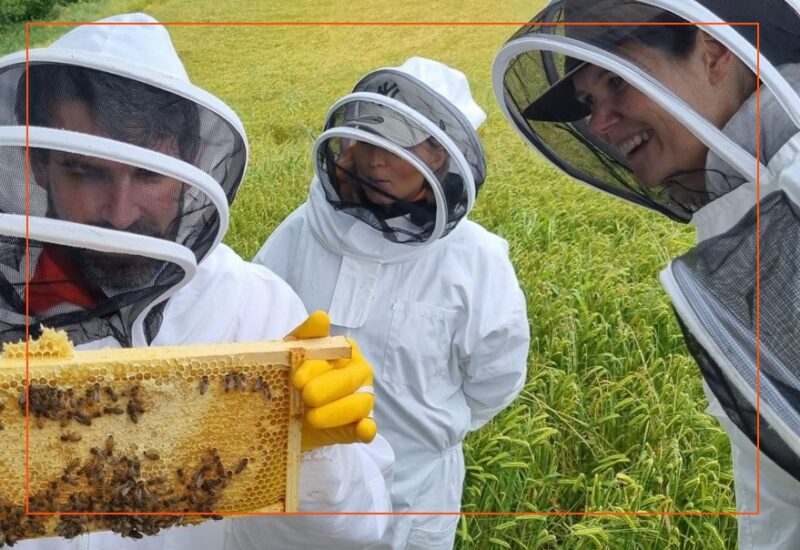 We put our heart and soul into what we do and approach each project with excitement. Above all, we love to make a difference. As part of our commitment to making the planet a greener, better place, this spring we sponsored bee hives in the countryside near our Bristol office, carefully managed by Knight's Beekeeping.
We chose to sponsor two hives because it's a sustainable way to support the declining honeybee population and a positive way to contribute to biodiversity and the wider environment. This summer, many of our staff had the pleasure of visiting our hives where we learnt not only about beekeeping and honey production but also gained the benefits of being outdoors in nature.
Although it's only the first year of keeping bees, we are looking forward to receiving our first jars of honey, which are expected to be ready this September. Our staff can buy the honey for a nominal amount, with all of the proceeds going to our two chosen charities: Mind and The Grand Appeal for Bristol Children's Hospital.
The bees will soon be going into their winter dormancy soon, and we will await their return next year with pleasure.