How do we address social responsibility in the properties that we manage? A new initiative that we're excited about has been rolled out at Handforth Dean in Cheshire . . .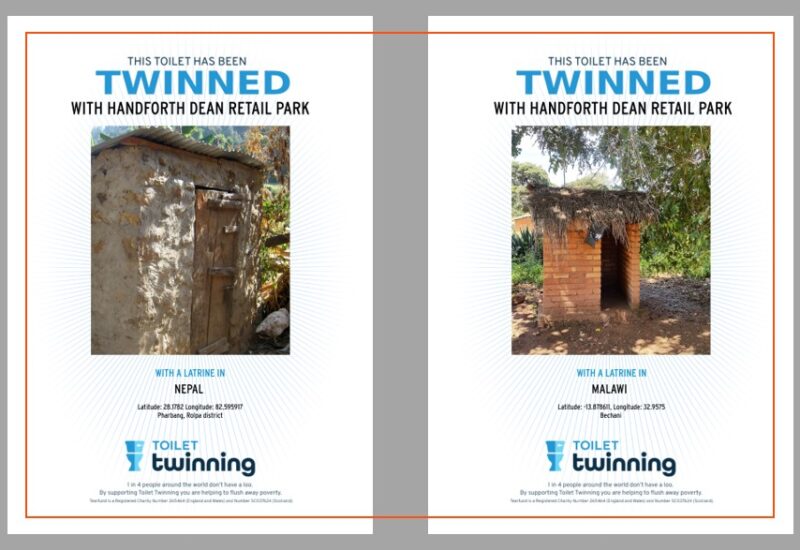 At Handforth Dean, one of the retail properties managed by Hartnell Taylor Cook, Associate Director Alan Wright has initiated a 'toilet twinning' programme. This charitable programme involves sponsoring toilets in Nepal and Malawi. The charity, called Toilet Twinning, funds much-needed hygiene education via community-led workshops and sourcing local materials for families and communities to build their own toilets.
In short, the charity commits to build a toilet in a community that helps families access clean water and learn about hygiene – a vital combination that saves lives.