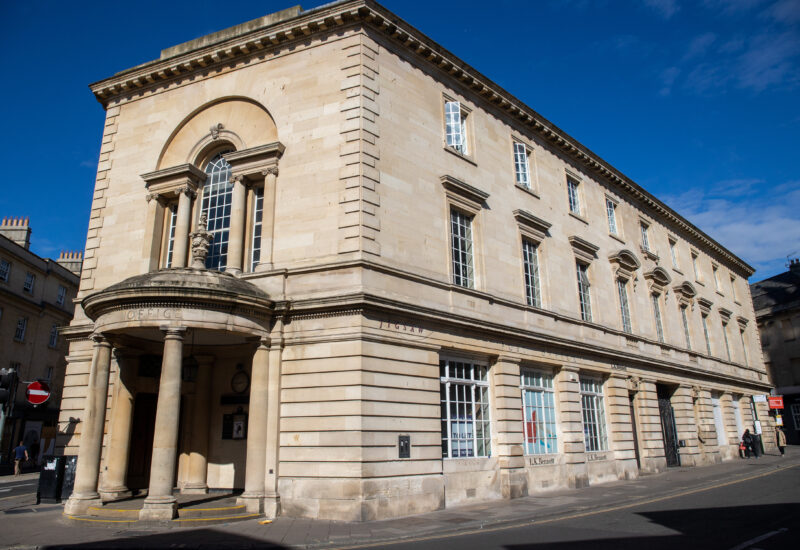 Our Director of Retail Agency, Richard Saunders, has been working on an exciting deal on behalf of Bath & North East Somerset Council that we are thrilled to finally announce. On behalf of the council, he has successfully acquired a beautiful Grade II listed building, that had previously been the city's Old Post Office, and will now serve as the new home for Bath's historic fashion museum.
Located in the heart of Bath, the landmark building spans across an enormous 30,000 sq. ft, making it a spacious and ideal home for one of the best collections of fashion and dress in the world. The museum, which had been housed in the Assembly Rooms since 1963, will continue to be a fantastic piece of cultural history for the city.
The project's relocation is part of Bath's Milsom Street Quarter Masterplan, a £70 million initiative to convert the area into the South West's top fashion destination over the next two decades, whilst also working to boost the visitor economy of the city, catalysing new jobs and opportunities for the local population.
HTC are proud to have acted in acquiring this remarkable listing, which was a long leasehold interest with 135 years remaining at a peppercorn rent. A mix of retail and self-contained residential flats, the property is located in the heart of Milson Street Quarter, a stone's throw from Pulteney Bridge and the Parade Gardens – perfectly positioned to hold the historic museum.
The acquisition is a landmark in the most significant cultural project to be delivered in Bath this decade, with the Milsom Quarter Masterplan transforming the city. It will allow the museum to tell a wider range of historical stories as well as increasing its accessibility and creating more immersive experiences through future events, exhibitions and learning spaces.
Richard Saunders, Director of Retail at Hartnell Taylor Cook, who acted for Bath & NES Council on the deal, said:
"It's fantastic to see such a transformative project really starting to gain momentum. This beautiful Old Post Office provides the home for the Museum, with the cultural and heritage background to match the finesse of the fashion collection. After refurbishment, this building will be at the heart of a plan that cements Bath as one of the UK's finest fashion and tourist destinations."
For more information regarding Hartnell Taylor Cook's involvement in the project, please contact Richard Saunders via [email protected]