We put our heart and soul into the work that we do, and we can only do that because of the people at Hartnell Taylor Cook who make us what we are. Not only do we seek to employ the best, but we also take pride in developing our staff and promoting from within. It's with great pleasure that we announce our mid-year staff promotions; well done to all for their commitment and hard work, and we look forward to seeing you all continue to grow and develop within the HTC family.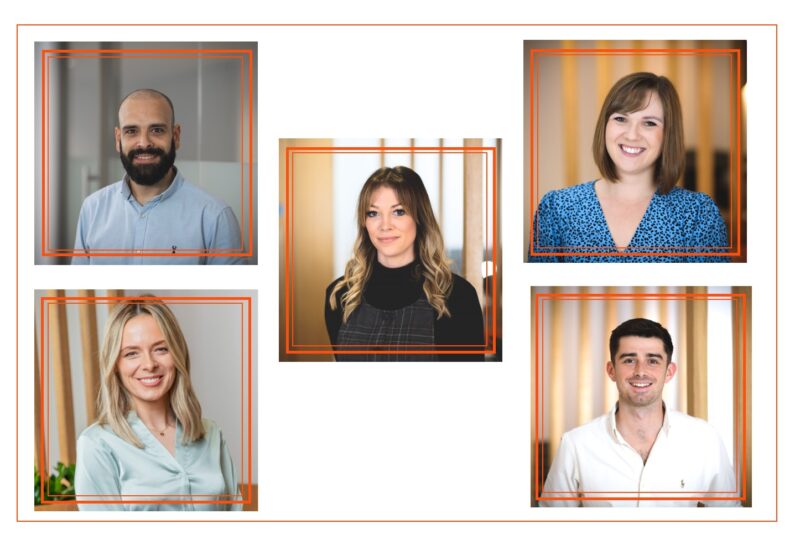 Andreas Rellos – Promoted to Senior Associate Director
During the year Andreas has been fundamental in setting up and delivering new service lines for our M&E Consultancy which include MEES Bureau, Heat Networks compliance and Autonomy Energy, and has established himself as a project lead on many of these services lines with new and existing clients, building fantastic relationships with clients and implementing many projects.
Beth Warren – Promoted to Senior Surveyor
Beth has been key to our successful and on-going appointment to manage a key client account, and recently arranged a very well received CPD event, which created a further opportunity to present our broader business services. Beth has also worked on our social media feeds and has organised successful charity events.
Ben Trace – Promoted to Associate Director
Ben, who joined us last year as Centre Manager at Cross Keys Shopping Centre in Salisbury and Emery Gate in Chippenham, has been promoted to Associate Director in our facilities management team. Splitting his time between our London and Bristol offices, Ben's new role will focus on providing the client-facing responsibility for facilities management delivery and supporting the team in ensuring consistency across and the highest level of delivery.
Jess Smith – Promoted to Senior Surveyor
During the year Jess has been fundamental to the mobilisation, on-going management and establishing an excellent client relationship with another key client, in respect of their two industrial portfolios, which total almost 1m sq ft. Whilst Jess also works on central London and Bristol offices, she has also assisted the business with our ISO accreditations as well as helping graduate surveyors with their APC studies.
Ollie Walker-Savings – Promoted to Senior Surveyor
Ollie has been central to winning a significant business wide range of instructions from a major client. Ollie has also become a trusted advisor to several other clients, and in doing so he has been a very important colleague for Jonathan.
Stacey Webb – Promoted to Facilities Manager
It's always a pleasure to see home-grown talent developing and even more so seeing women taking on a leading role. Stacey Webb, who joined us in 2022 as a coordinator, has now moved into a Facilities Management role with us. She achieved her IWFM level 2 accreditation in record time and has been actively assisting the team in the management of various properties. She has taken on the main facilities management responsibility at the V Shed in Bristol as her first managed property.