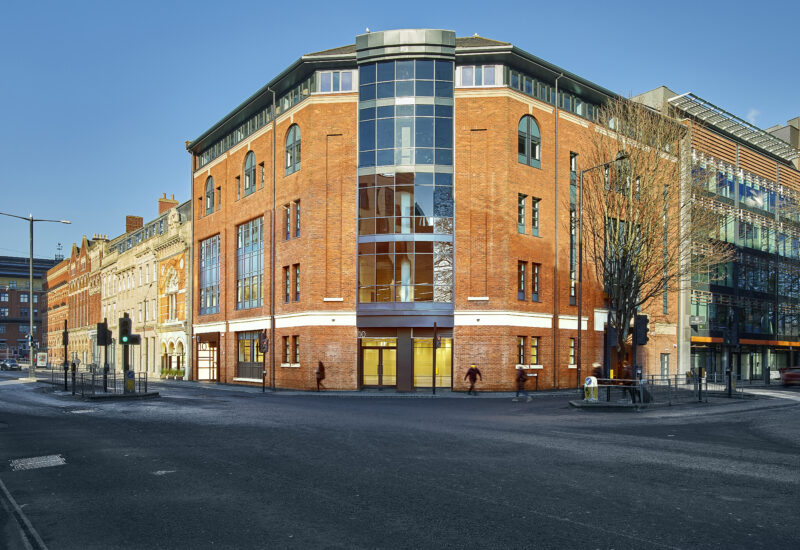 A recent report from the Bristol Office Agency Society made for a very encouraging read. Demand for out-of-town and city-centre offices in Bristol reached a new five-year high, and with several developments planned to complete in the next 12 months, 2023 is set to be another promising year for the market.
The city centre market has shown particular resilience since the onset of Covid-19 and last year went from strength to strength. Take-up reached 620,211 sq. ft, which is the best on record since the onset of Covid-19. Driven by the flight to quality, which is being witnessed in the office market across the UK, headline rents have also increased throughout Bristol, rising by 11% on average.
Tenants are increasingly looking for high-quality space and are willing to pay a premium for it, as seen by the city's continued attraction of a variety of occupiers. With the recent example of Schroders and Allianz moving into refurbished 10 Victoria Street, it's clear that to attract high-quality tenants, offices must offer the best-in-class sustainability credentials, Grade A technology capabilities and luxury interiors.
The positive reports from the city have also been reflected in the out-of-town office market, which witnessed 22 deals cross the line in Q4 – its strongest final quarter since 2018. In fact, take-up in this market reached an impressive 109,191 sq. ft. At Hartnell Taylor Cook, we have worked with a range of occupiers to complete deals in this market, despite difficult economic conditions. Within the year, we completed four out-of-town office investment deals across Bristol, amounting to a combined total of over £12m!
Looking ahead, the development landscape remains exciting. Candour and Tristan Capital will be bringing 207,000 sq. ft to the market with the Welcome Building on Avon – an office environment that will reset the bar for sustainability. With a host of innovative, Grade A refurbishments also set to take place this year, including V7's One Hundred, Victoria Street and L&G's North Quay House, which will provide 85,000 sq. ft of top-tier real estate to the city, it's set to be another bolster year for the market.
Chris Grazier, Partner, commented on the news:
"It is fantastic to hear that take-up in the Bristol office market is currently at its highest annual level in five years, with headline rents remaining the highest out of the Big Six.
"These achievements are testament to a triumphant year for the office market, highlighting its resilience in the face of the pandemic and its aftereffects. 2023 is shaping up to be just as promising, with a selection of developments set to provide more space and opportunities for the city – I'm looking forward to more exciting deals in the coming months."
To find out more about office lettings in Bristol, get in touch with Chris Grazier via [email protected].