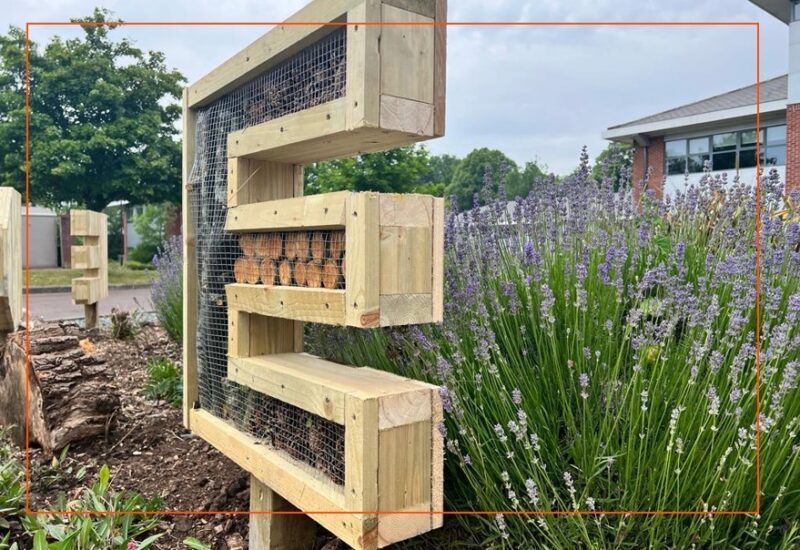 A huge well done to Beth Warren and Beth Bennett, for their outstanding project at Bristol's Eden Office Park where, through their installation of custom-built bug hotels, bird boxes, and hedgehog houses, they've gone above and beyond to help local wildlife and also created a true work of art.

Not only is the installation good for local wildlife, but the custom-made hotels, which were built in the shape of the name of the property, are artworks in themselves and make a statement to all visitors. They also commissioned a survey of existing vegetation that's good for pollinators, identifying months where there is a shortfall of such flowers and then planting more to ensure that there is a year-round source of food for insects. The site looks spectacular in spring when the hundreds of bulbs that were planted come into bloom.
To find out more about the project or to talk to us about similar opportunities, contact Beth Bennett at [email protected].