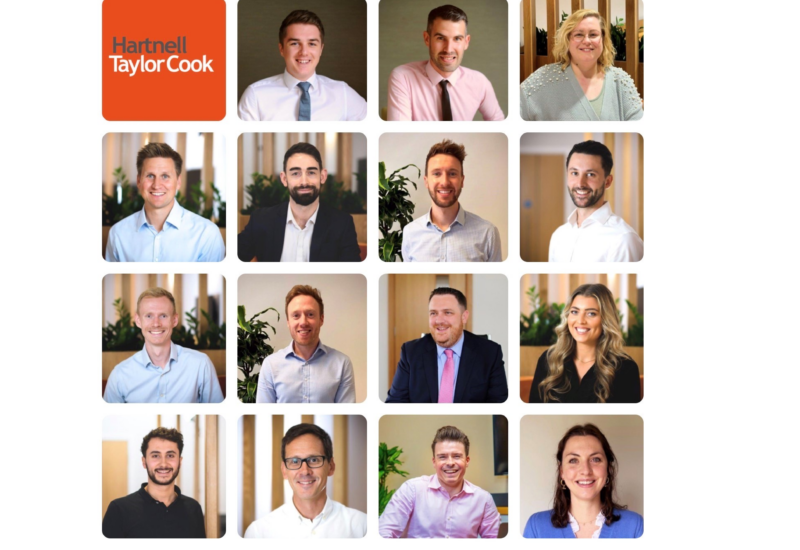 After a successful year celebrating our 100th anniversary, welcoming several new clients, and broadening the scope of our services, we are delighted to announce a round of new promotions across the business.
Richard Saunders and Matthew Sharkey have been appointed to the partnership, as a reflection of the excellent results both have delivered over the past few years at Hartnell Taylor Cook across both the London and Bristol offices.
We believe excellent results are delivered by group-driven innovative solutions, and we're dedicated to expanding our capabilities through the development of our team. In keeping with this commitment, we are pleased to announce a further 13 promotions across our agency, consultancy, property management, and facility management teams.
Congratulations to our new Directors, Tom Gable and Ed O'Grady; our new Senior Associate Directors, Jack Bonnick and Jonathan Moore; our new Associate Directors, Victoria Perkins, Harry Perrey and Joe Woodley; as well as our new Senior Surveyors, Molly Dibble, James Frost and Ollie Hodgson. Within our facilities management team, Adam Drysdale has been promoted to Senior Facilities Manager, Adam Ferguson will take the role of Coordination Associate and Charlotte Armato has received a promotion to Associate Client Accountant.
Stuart Howell, Managing Partner, commented on the news:
"It's been another very strong year for Hartnell Taylor Cook, with growth across all our key service areas, and it's great to be able to welcome Matt and Richard to the partnership, alongside a wider round of well-deserved promotions. Each individual has poured their heart and soul into the business over the past year and these efforts are hugely appreciated. We're going from strength to strength this year and I am excited to watch everyone flourish in their new positions."