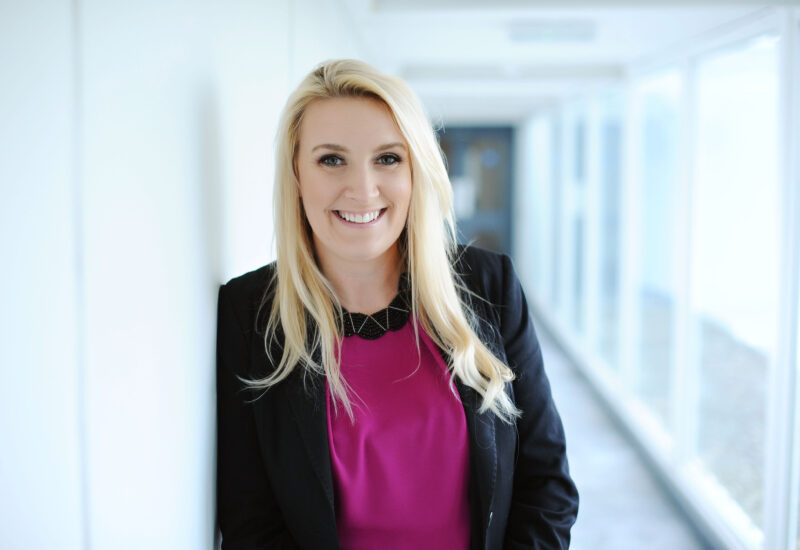 We recently caught up with Natalie Bennett, Senior Associate Director of our Office Agency team. Having joined the company almost 20 years ago, she shared with us how HTC has changed since she joined, her favourite places in Bristol and how she likes to unwind when she's not in the office.
What led you to a career in property?
The fact that my dad was a quantity surveyor was a sign! And I guess it meant that it was always part of my subconscious to head down the property route and join the RICS too!
After studying Law at college, I had a call from a lecturer at UWE Bristol promoting a BSc degree in Valuation and Estate Management there, I decided to take the plunge and I really enjoyed the degree, including Property, Business and Law. Whilst there, I also worked as a filing clerk part time at a surveying firm which expanded my interest in property.
Following my degree, I started at Weatherall Green and Smith (now BNP Paribas), as a graduate surveyor, where I gained my APC and, once qualified, I started my role as a surveyor at HTC back in January 2004.
What has been your most memorable moment at the firm?
There are so many to choose from…it could be anything from closing an important deal, a charity event or a comical themed fancy dress company party. But I think if I had to choose just one then it would be last year's centenary celebrations. I've been with the company 19 years – almost a fifth of its entire existence – so being around for them to celebrate their 100th 'birthday' was really memorable.
What is your favourite thing about working for HTC?
The people. It feels like one big family here! Everyone's so friendly and passionate about their work. Another thing, I'm loving our shiny new office – it's like my second home.
How has HTC changed from when you first joined?
It was a different time when I joined the company. Everyone worked in separate rooms, and some of the Partners even smoked at their desks! Now the office is an open plan, collaborative space, and luckily, indoor smoking is a thing of the past.
The Agency and Investment teams also used to be huge, but as time went on we split off into different teams and can now happily offer more services to our clients. We have grown and evolved as a company, now with over 100 employees.
What is one fun fact about yourself?
When I was younger, I entered a competition on GWR Bristol radio and one morning they turned up at my parents' house and broadcasted the breakfast show from their living room (with all the neighbours in too!). Those were the days with just TV and radio channels.
How do you like to relax?
After a busy week, I enjoy a 'Sunday funday' with my partner and young daughter, teaching her to ride her bike, going out and exploring different places, ending the day with a Sunday roast.
What is something that you've learnt over the last year?
Importance of family, creating a good work life balance and embracing change.
What is your favourite piece of architecture in Bristol?
The Clifton Suspension Bridge. It's an iconic landmark and to me represents both a beacon of investment and a gateway to the city. I live in North Somerset and I drive over the bridge every day to get to work. When in its my sight on the drive home, I know it's time to put my mum hat on!
What is your favourite tipple?
Disaronno and Coke – it reminds me of my mum's Cherry Bakewell at Christmas.
What is your favourite place to grab a bite in the city?
Bristol is full of great independent restaurants – almost too many to choose from. Latimer's on Whiteladies Road is a great one – they've been creating sandwich artistry for the last 18 years. There's also Sandwich Sandwich, who make sandwiches so good they named it twice!
But if I'm looking to take clients out for a tasty lunch, the first place that comes to mind is Bosco's Pizzeria. They're great for meetings close to the office and definitely a HTC favourite for department dos. The spicy salami and honey pizza is a must try.
Finally, if you could give your younger self one piece of advice, what would it be?
Invest all your life savings in Bitcoin in 2009 to buy the dream Porsche 911 turbo!