R K Bell Project Limited has been appointed by Abbey Manor Group Limited to construct a new traffic signal junction on the A3088, estate roads and utilities creating hundreds of jobs and enabling the first plots on Yeovil's Strategic employment site to be released.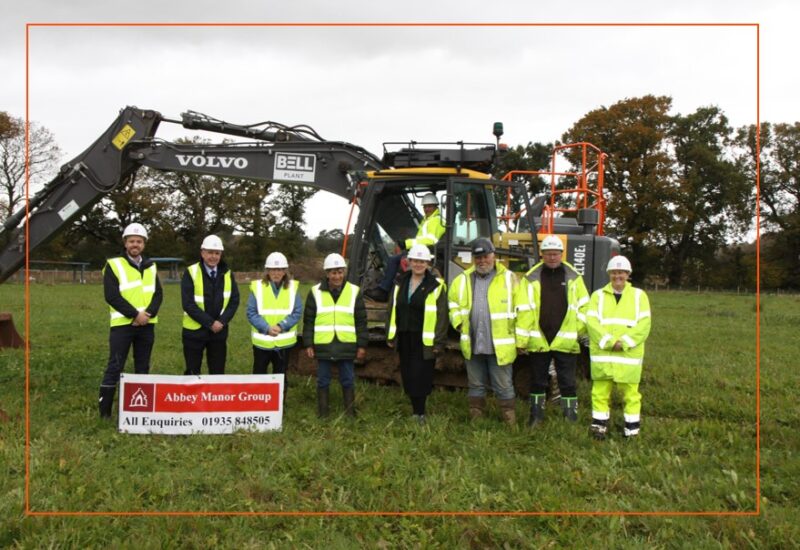 "Bunford Park is Yeovil's Strategic Business Park, it's been a long time in gestation, and we are delighted that we are finally able to start work on such an important site for the South Somerset area, creating and safeguarding hundreds of jobs both in construction and operation. This is a major private investment in the Town and will be significant contributor to the local economy with the potential to create 2,500 direct and 800 indirect jobs and contribute over £100m to the GVA of the Yeovil economy." said Judith Gannon, Managing Director of Abbey Manor Group Ltd.
Bunford Park consists of 26 acres with the benefit of Outline Planning Permission for office and industrial and other uses, subject to planning. We recognise that the landscape setting is important locally and this is being enhanced and added to as part of the development with over 4,000 trees and shrubs already planted.
Bunford Park is being marketed through Hartnell Taylor Cook. Work is scheduled to take around 25 weeks with completion expected in Spring.
For further information please contact:
Andrew Batchelor: [email protected]
Simon Harvey: [email protected]
Judith Gannon: [email protected]
Notes to editors: Formed in 1873, Abbey Manor Group Limited, is a privately owned Property and Development Company based in Yeovil with residential and commercial projects throughout the south of England.
Founded in 1922, Hartnell Taylor Cook is a leading multi-disciplinary commercial property consultancy with offices in London and Bristol. The firm provides services to a breadth of national clients including The Marks and Spencer Plc, Tesco, ATS Euromaster and Maritime Coastguard Agency. Its experience reaches across the entire UK, managing over three million sq. ft of offices across the regional Big 6 cities and one million sq ft in central London, mainly for Family Offices and Property Companies.