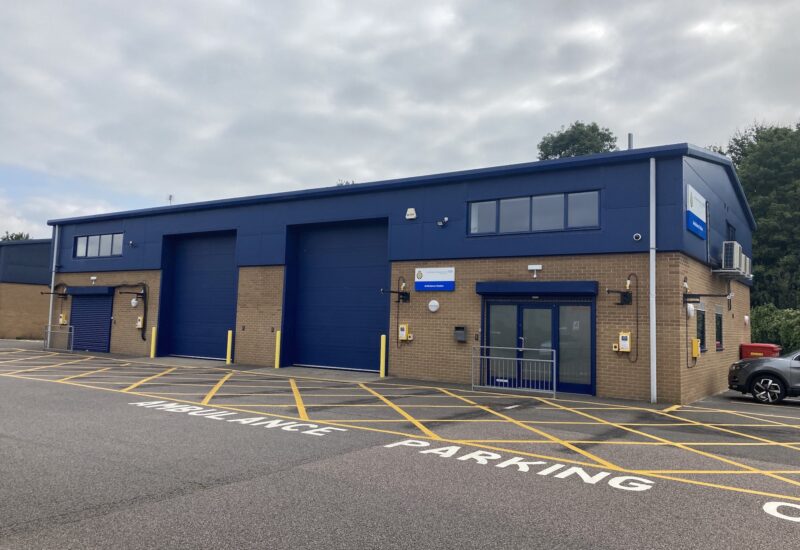 Client
South Western Ambulance Service NHS Foundation Trust
Location
South West
Action
Building Consultancy has worked closely with the South Western Ambulance Service NHS Foundation Trust and its stakeholders to procure and deliver a variety of projects across the South West. Working in conjunction with Hartnell Taylor Cook's Agency, Mechanical & Electrical and Cost Consultancy teams, the firm continues to deliver new ambulance stations, training centres, workshops and storage facilities.
Our role includes the acquisition and complete fit out of both existing and new build industrial units to provide new ambulance stations across Wiltshire.
The team provided agency and pre-acquisition advise/due diligence in acquiring new leasehold premises for the provision of new training, stores/workshops in North Wiltshire, with the consultancy team now procuring the necessary alterations and fit out.
With advice from colleagues in Agency and Valuation in the acquisition of freehold premises, Building Consultancy provided due diligence advice and procured a fast track refurbishment of existing office premises in Somerset to provide a new ambulance station along with training /administrative functions.
Building Consultancy continues to provide a wide range of technical, property and lease advice along with construction consultancy services, working closely with other in house and external consultancy colleagues, as the Trust continues to ensure the public receive the highest level and quality of service.