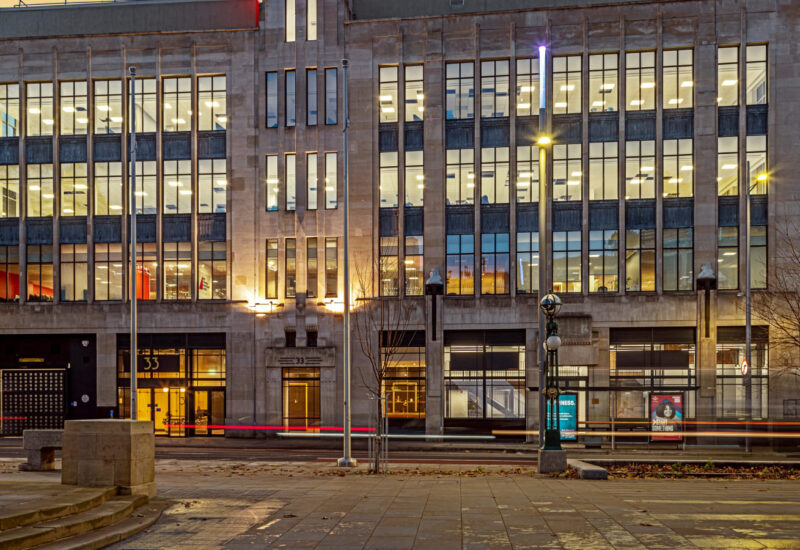 Client
Topland
Location
Bristol
Action
Clients Topland acquired as a predominately vacant building with pre acquisition advice from the offices and retail team. Although the building was well known in the market and provided good floor plates it had remained vacant following a refurbishment despite strong market conditions so offered the opportunity to reposition the building. To meet the goals of the client detailed pre acquisition advice was provided on modernising and upgrading the floor space together with reconfiguration of vacant retail areas on the ground floor to enlarge the reception area and improve the arrival experience.
The agency team worked closely with the client in developing the proposals and also managed the production of high quality marketing material to support the rebranding of what was a well-known building to position it at significantly enhanced rental levels.
During this work an opportunity arose to bring Orega Serviced Offices into the building requiring specific advice around the agreement of a management contract with the operator to accompany a bespoke Cat B fit out of the 2nd and 3rd floors totalling 21,500 sq ft. Alongside this the 4th floor of the building was speculatively refurbished to provide a brand-new exposed services refurbishment of the floor which has subsequently been let in part to Domin Fluid Power.
Just 5,500 sq ft remains available following completion of the works in late 2020 meaning the building is now 90% let.